European Clover
Endemic to the dry grasslands and woodland fringes of Europe, the Mediterranean and western Asia, this amenable noninvasive legume denotes good luck. Relished by bees, designers and florists, Trifolium's peppy undemanding character tolerates poor soil plus modest drought, while cherishing sunny, somewhat chalky well-drained habitats.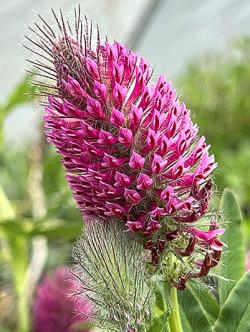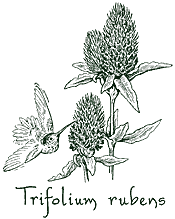 Bushy upright clumps of signature trilobed, medium green leaves give rise to huge silvery buds, which open into bright crimson floral candles. Borne on long stems, the fluffy flowers come in droves, and are choice for inviting pollinators and enhancing bouquets. Create a stylized meadow by planting it with Succisella 'Frosted Pearls' and Pennisetum 'Hameln'.
Blooms JuneľAugust
Size: 2' 0" high x 18" wide.
Hardy to zone 4.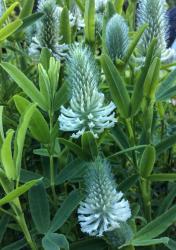 A refreshing mix of dazzling white blooms coupled with rich green trifoliate leaves is the keynote of this exciting 2016 Jelitto Perennial Seeds introduction. 'Frosty Feathers' earns its namesake as legions of chubby, 2 to 3 in. long cylindrical blooms unfurl in midsummer, casting luminous soft-looking accents.
Blooms JuneľAugust
Size: 2' 0" high x 18" wide.
Hardy to zone 4.