Katsura Tree
When Japanese philosopher Toshitsuna said that trees "bring the magnificence of heaven to the human realm," he must have been contemplating a Katsura Tree. The graceful foliage is rounded, almost heart-shaped, announcing spring in purple and bronze, then maturing to a sprightly medium green. In fall, it keeps us guessing with its variable autumn colors: pale or brilliant, yellow or orange, red, pink, or mauve, while the leaves mysteriously exude the distinct scent of fresh strawberries. Give it rich, slightly acid soil and adequate moisture.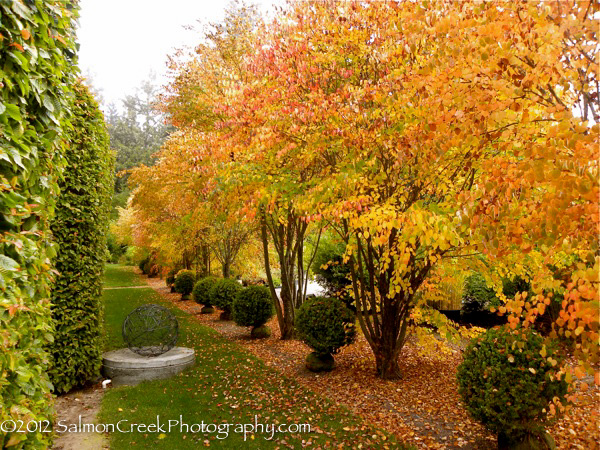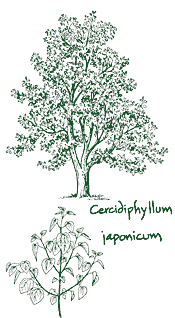 Perhaps Japanís largest shade tree, normally multi- trunked Katsura manifests a gracious symmetry; trained to a single trunk it provides a narrower, almost columnar shape. Its dappled shade is a cordial host for Corylopsis. Grows moderately to rapidly.
Large Band.
Blooms March–April.
Size: 60' 0" high x 30' 0" wide.
Hardy to zone 5.