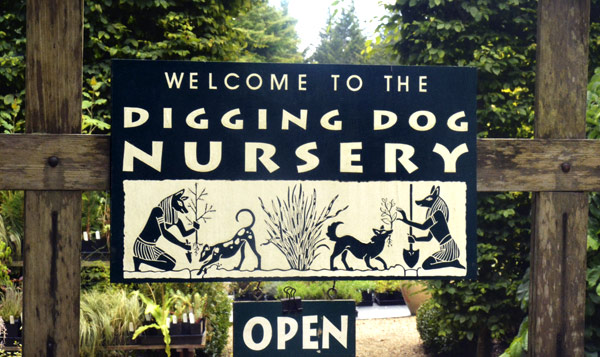 Digging Dog Nursery is a family-owned nursery and mail-order business situated on the Mendocino Coast in Northern California. Our nursery offers healthy and vigorous plants grown in our own custom potting mix that includes a sterilized sandy loam. We propagate the majority of the plants we sell.
For more than 20 years, we have been offering a selection of tried and true garden performers, as well as many unique and easily grown varieties that emphasize long blooming periods, and year-round appeal with an array of buds, blooms, seedheads, berries, intriguing foliage, or bark.
In the following pages, you will find a versatile and extraordinary collection—a plethora of plants for formal or informal spaces, as well as naturalized meadows, shady woodland areas, Mediterranean and water-wise gardens, the rockery, and even some market plantings with a focus on fresh or dried arrangements.
You can order plants from our website, from our printed catalog, by phone, or come visit our nursery. Our nursery is open to visitors seasonally.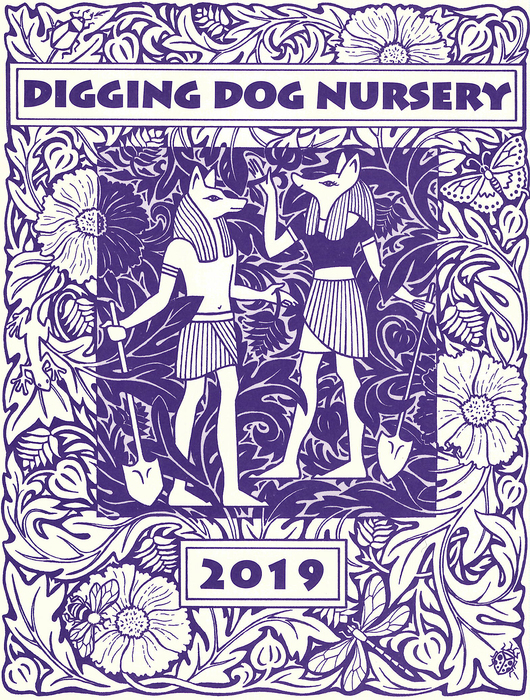 Search for Plants in Our Catalog
Enter the name, or part of the name, of a plant you are looking for:
You'll find a diverse selection of unusual plants in these and many other genera in the Digging Dog site:
Garden Design 2019 Trends Report
Deborah's arrangement was featured in the 2019 Garden Design Trends Report! Check out the article here.
Current Staff's Favorite Plant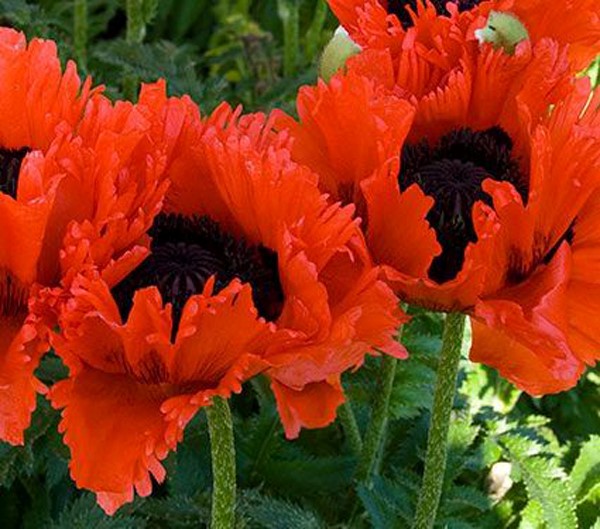 Racy red blooms, Flowers to fall in love with, Happy Valentine's Day!
Racy red blooms…
You may be considering ushering some plants with red flowers into your garden bed. If so, we encourage you to be brave and take the plunge! But why, you may ask? For starters, red flowers cast bold accents. Their hot colors add pizazz and passion, while arousing your senses. You can combine red blooms with yellow, magenta or orange-colored flowers to make a spicy statement. If that seems too daring, the addition of green, bronze or silver foliage, as well as lavender, purple or blue-violet blossoms tends to tone them down a bit. However you choose to display them, they are sure to draw attention!
Flowers to fall in love with…


Our Valentine's Day newsletter includes plants whose blooms range from dreamy pastel pink and lilac to crimson, blue violet and purple. These diverse, easily grown gems have stolen our hearts, and we hope they will charm you as well!

Happy digging! Happy Valentine's Day!
Visit Us!
Winter Hours:
Wed – Sat: 10am-4pm
Sun & Tue by appointment