Catalog
Order the Catalog printed on genuine paper for $2.
Add to Cart
Digging Dog Nursery
a retail and mail order plant nursery specializing in unusual and hard to find perennials, ornamental grasses, shrubs, trees, and vines.
31101 Middle Ridge Rd.
Albion, CA 95410
phone:
(707) 937-1130
fax:
(707) 937-2480
Visit Us!
Summer Hours:
Wednesday–Saturday: 10am–4pm
Patrinia
at Digging Dog
Including Patrinia scabiosifolia

Patrinia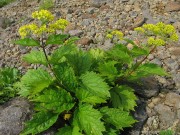 An easy-going dwarf Patrinia, this compact Japanese denizen serves a generous helping of cheery petite yellow flowers all summer long. The bright blooms are held in loose clusters, staged well above pinnately cut broad toothed leaves that shape a tidy rounded deep green clump. Undaunted by hot humid weather and appreciative of rich moderately moist soil, P. gibbosa is a showy contender for mixed borders or cottage gardens, where it keeps our interest sparked with late season chartreuse flower bracts.
Blooms JuneľAugust.
Size: 12"–18" high x 9"–12" wide; hardy to zone 6.
Patrinia gibbosa (P-1810)
SOLD OUT!
Email me when this plant is available
Camel's Cover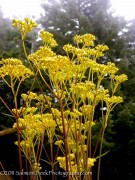 This Korean native is long and slender, like a camel's neck. Its basal mound of coarse green leaves gives way to thin, branching stems, which hold fragrant sprays of tiny, golden yellow flowers that are great for cutting. The leaves display reddish tints in autumn.
Blooms July–September.
Size: 4' 0"–4-1/2' high x 2' 0" wide; hardy to zone 5.
Patrinia scabiosifolia (P-0546)
Each $7.75
Add to Cart
Current Staff's Favorite Plant