Garden Design 2019 Trends Report
Deborah's arrangement was featured in the 2019 Garden Design Trends Report! Check out the article here.
Current Staff's Favorite Plant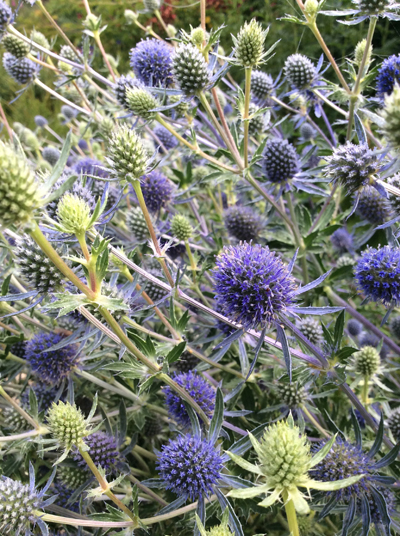 Stellar blue flowers that deer forego, water-thrifty and other deer-proof plants!
These deer-proof perennials...
offer a variety of blue flowers that lend eye-catching intrigue to the landscape or a bouquet.
More deer-proof plants plus favored water-shy selections...
Many of our customers frequently ask us to suggest plants that are undaunted by either deer or dry conditions. In this newsletter, we've featured a diverse group of plants, including not only perennials, but a handful of grasses and shrubs as well. Many selections boast steadfast temperaments, while others offer blooms that are long-lasting, late-blooming, pollinator-friendly or tailor-made for arrangements. And all are brimming with good looks, which goes without saying!
Please note: A plant's deer-tolerance depends on the locale, the particular herd, the time of year, plus the recent weather conditions, especially rainfall. The ability of a plant to endure dry conditions varies with sun exposure, humidity and soil type.
Happy Digging!
Please fill out our Registration Form to receive news of updates to the web site, availability of new plants, give us your feedback, and to be on the mailing list to receive future printed catalogs.