Catalog
Order the Catalog printed on genuine paper for $2.
Add to Cart
Digging Dog Nursery
a retail and mail order plant nursery specializing in unusual and hard to find perennials, ornamental grasses, shrubs, trees, and vines.
31101 Middle Ridge Rd.
Albion, CA 95410
phone:
(707) 937-1130
fax:
(707) 937-2480
Visit Us!
Summer Hours:
Wednesday–Saturday: 10am–4pm
Hemerocallis (Daylily)
at Digging Dog
Including Hemerocallis 'Speak of Angels'

Hemerocallis
Daylily
Named for the fleeting nature of their 6-petaled trumpetlike blossoms, Daylilies are hardy and easy to grow. Their strap-shaped leaves arch gracefully to form clumps of brilliant green. The buds and flowers are considered a delicacy by the Chinese, who enjoy them fresh or wilted in salads. Our selections are deciduous.
This dwarf Daylily has a refined and dainty, yet in some ways, exotic look. Persistent, richly colored brown buds and mahogany-striped, deep yellow flowers grace numerous branched stems arising from bright green, narrow foot high leaves. With its unusual blend of yellow and mahogany, 'Corky' can be celebrated en masse in a bed or individually in the rock garden.
Blooms mid-June – late July.
Size: 20" high x 12" wide; hardy to zone 4.
Hemerocallis 'Corky' (P-0407)
SOLD OUT!
Email me when this plant is available
Chinense Daylily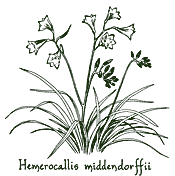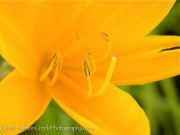 Chocolate-brown tipped buds open early into marigold orange-colored flowers above a low growing clump whose narrow, grassy green blades look ornamental even on their own.
Delivering a delightfully bright and fragrant performance in the garden or a bouquet, the broad, six-petaled blooms are held in dense clusters by blunt, cupped bracts. This northeast Asian native acquiesces to dry conditions once established and enlivens the rock garden or a pathway's edge.
Blooms May–June.
Size: 2' 0" high x 18" wide. 3/4
Hemerocallis middendorffii (P-1318)
SOLD OUT!
Email me when this plant is available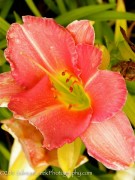 Conjuring angels colored by children's crayons, as many as 25 soft pink blooms festoon each stem. Each 6 in. wide flower showcases undulating margins and a halolike lavender band that rims the long, vibrant chartreuse throat above a bed of arching sword-shaped blades.
Blooms June – July.
Size: 2' 0" high x 2' 0" wide; hardy to zone 4.
Hemerocallis 'Speak of Angels' (P-0538)
Each $7.75
Add to Cart
Saturday Strolls & Plant Chats 2018!
Saturdays at 2 p.m. July 14th and 28th, August 18th, and September 15th. Stroll with Horticulturalist Deborah Whigham, sip iced tea, nibble on tasty snacks & take home helpful gardening tips & tricks!
Current Staff's Favorite Plant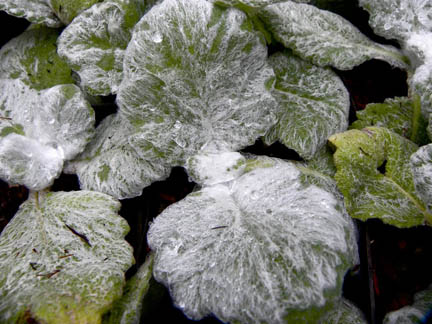 Customer Comment:
"My plants arrived from Digging Dog yesterday: healthy, large, beautifully packed, and on time. From the website to the customer service to the arrival of these lovely grasses, this has been a very satisfying experience. Although website ordering is easy, I encourage you to call your order in to benefit from the friendly and knowledgeable staff."
~J. in California
view Digging Dog's comments with Dave's Garden (The Garden Watchdog)