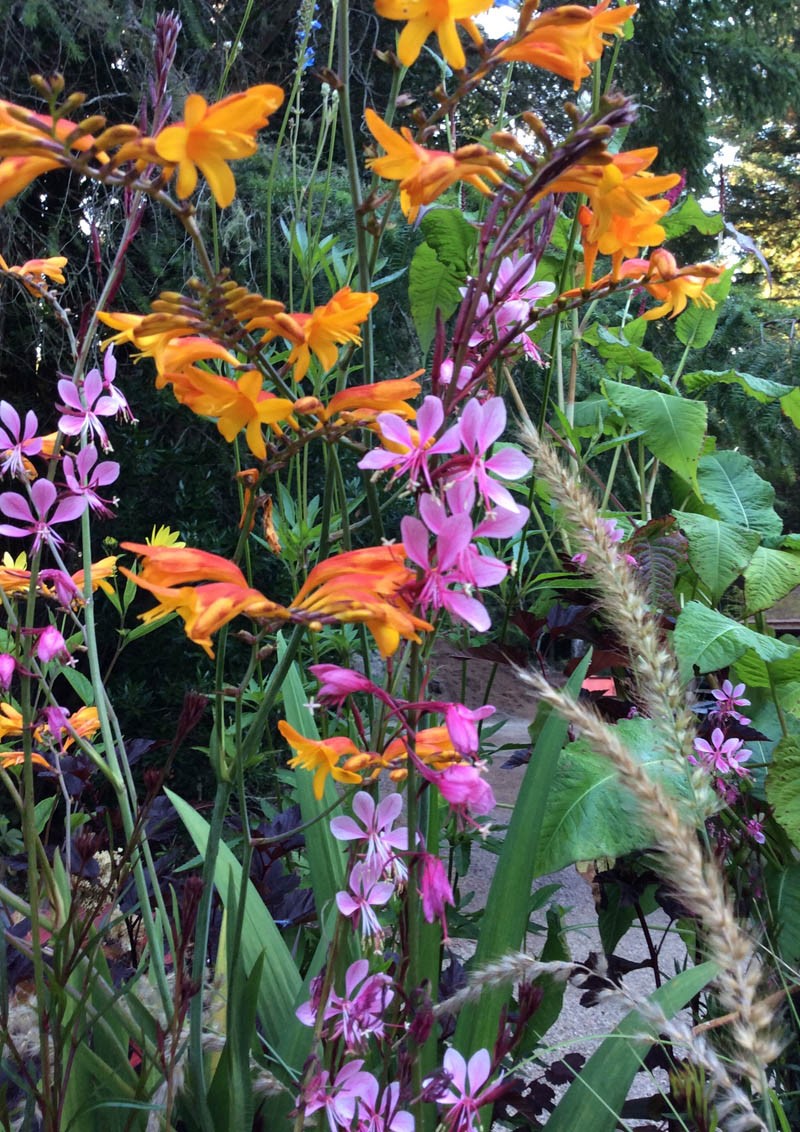 The plants featured in our vignette: Gaura lindheimeri 'Pink Cloud', Crocosmia 'Harlequin', Pennisetum orientale 'Tall Tails'
Splendid September Plants, Winsome vignettes for sunny or shady garden nooks, September Splendor Sale!
Meld intriguing texture and lively colors for a splendid September display.
As Summer draws to a close....
September is a transitory month in the garden. As summer's end approaches, the shadows are growing longer and the days are becoming shorter. This time of year may find some landscapes a tad lackluster. When designing your garden, you may wish to include plants that remain perky thoughout the season or experience their heyday now. The plants featured in this newsletter provide a lot of late season oomph and promise to beckon you down the pathways of your garden.
Our next guided Saturday Stroll is September 16th., followed by October 7th. We hope you'll come visit us this summer.
Digging Dog's Early September 2017 Newsletter Link