Catalog
Order the Catalog printed on genuine paper for $2.
Add to Cart
Digging Dog Nursery
a retail and mail order plant nursery specializing in unusual and hard to find perennials, ornamental grasses, shrubs, trees, and vines.
31101 Middle Ridge Rd.
Albion, CA 95410
phone:
(707) 937-1130
fax:
(707) 937-2480
Visit Us!
Summer Hours:
Wednesday–Saturday: 10am–4pm
Berberis (Barberry)
at Digging Dog
Including Berberis thunbergii 'Concorde', and Berberis thunbergii f. atropurpurea 'Helmond Pillar'

Berberis
Barberry
A genus of hundreds of species of shrubs, found throughout the temperate and subtropical regions of the world (apart from Australia). Our selections are Black Barberries, Berberis thunbergii.
Concorde Japanese Barberry
Draped in deep maroon velvety purple foliage, this splendid diminutive shrub maintains a dense rounded slow growing profile. Small bell-shaped yellow flowers, enhanced by warmly colored sepals, sparkle against opulent deciduous leaves, eventually giving way to a wintertime showing of bright red berries. Perfectly sized for edging, responsive to pruning and unyielding to deer or drought, 'Concorde' is a refined and easily maintained contender for containers, border frontage, low hedges and knot gardens, especially when paired with silver and green companions.
Blooms March–April.
Size: 18"–2' 0" high x 18"–2-1/2' wide; hardy to zone 4.
Berberis thunbergii 'Concorde' (S-0754)
Each $9.50
Add to Cart
Imprinting a remarkable architectural aspect upon the landscape, this adaptable cultivar sculpts bold upright columns of rounded deep reddish purple leaves, which transmute brilliant red fall color. Multiple staunch ruddy brown stems sport richly colored deciduous foliage, plus clustered small yellow flowers followed by shiny bright red persistent berries. Utilized as a first-rate hedge or small screen, 'Helmond Pillar' is equally at home in an urban setting or a country garden, where it can frame a vista or entrance way, or stand sentinel in the mixed border.
Blooms April-May
Size: 4' 0"–5' 0" high x 12"–2' 0" wide; hardy to zone 4.
Berberis thunbergii f. atropurpurea 'Helmond Pillar' (S-0782)
Each $9.50
Add to Cart
Mendocino Art Center (MAC) Garden Tour!
Saturday, June 30 - 10 a.m. to 5 p.m. We welcome you to join us in support of The Mendocino Art Center for this fabulous garden tour and fundraiser. Tickets are available through the MAC's website.
Saturday Strolls & Plant Chats 2018!
Saturdays at 2 p.m. July 14th and 28th, August 18th, and September 15th. Stroll with Horticulturalist Deborah Whigham, sip iced tea, nibble on tasty snacks & take home helpful gardening tips & tricks!
Current Staff's Favorite Plant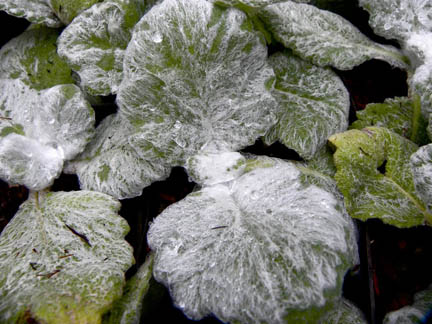 Customer Comment:
"I held my breath and opened the box (after a long delay in opening the delivered plants, due to catastrophic flooding), dug down through the damp paper shreds and found all the plants alive!!!! I'm so relieved. I had to write and thank you for the hardiness of the plants, and for packing them so carefully.... Thank you, Digging Dog. I'll be back."
~Jane in New Hampshire
view Digging Dog's comments with Dave's Garden (The Garden Watchdog)