Artemisia
at Digging Dog
Including Artemisia ludoviciana 'Valerie Finnis'

Artemisia
This plant has been used to ward off lightning, revive the weary traveler, repel moths and for deworming—hence, Wormwood. We prefer to think of the Greek goddess Artemis who, it is said, was so pleased to discover its many practical applications that she named it after herself. An annual trim guarantees a neat appearance, otherwise Artemisias are simple to grow and virtually pest free.
Providing welcome contrast to the garden's leafy green palette, this incandescent Huntington Botanical Garden introduction yields a soft textured billowing dome of deeply dissected silver-gray foliage on wellbranched upright stems. Similar to 'Powis Castle', save for larger less sculpted leaves, 'Huntington Gardens' is a refined woody perennial, clad in delicate silky hairs, that can be ensconced near the middle or back of the border, where it juxtaposes broad leaves, sword-shaped blades or fiery colored flowers to great effect. It produces somewhat inconspicuous grayish yellow leafy flower heads and relishes lean, fast draining dry soil.
Blooms July–August.
Size: 3' 0"–4' 0" high x 3' 0"–4' 0" wide. 6/7
Artemisia absinthium 'Huntington Gardens' (P-1009)
SOLD OUT!
Email me when this plant is available
White Mugwort
Its upright growth habit and unaromatic green leaves are similar to Artemisia lactiflora, but the purple-red stems of this Chinese species make it otherwise quite unique. The strong, upright stalks reach 4 ft. in the first season and hold large branched panicles of white flowers. In the company of other tall perennials such as Aster 'Bluebird', this plant will create a striking fall border. To highlight its reddish stems, plant Panicum virgatum 'Warrior' nearby.
Blooms August–September.
Size: 5' 0" high x 2' 0" wide; hardy to zone 4.
Artemisia lactiflora 'Guizhou' (P-0180)
SOLD OUT!
Email me when this plant is available
Western Mugwort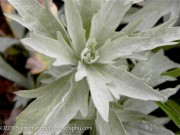 'Valerie Finnis' dons silvery white leaves so soft and showy you'd think they were felt. Lobed near the tips, the wide aromatic foliage lines stout, generally erect gray stems, forming a compact, noninvasive clump that makes a luminous counterpoint to lush greens or bronzes.
This prized perfect-for-drying Mugwort can be pinched to maintain its textural form and lightly sheared when dense yellowish gray flower panicles appear. Thwarting deer and tolerant of both poor or dry soil, the Western Mugwort demands excellent drainage and mopes in high humidity.
Blooms August.
Size: 15"–18" high x 2' 0" wide; hardy to zone 4.
Artemisia ludoviciana 'Valerie Finnis' (P-1505)
Each $8.00
Add to Cart
Plentiful small round buds and fluffy, pastel pink blooms populate gracefully tapered sheaves, and set against the deep purple branching stems they seem to sparkle. The elegant, airy flowers reign over an impressive textural foil of jagged-edged dark green leaves.
Blooms August – September.
Size: 5' 0" high x 18"–2' 0" wide; hardy to zone 5.
Artemisia 'Rosenschleier' (P-1433)
SOLD OUT!
Email me when this plant is available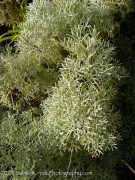 Brimming with texture, 'Sea Foam' hosts a frothy display of incandescent silver-gray foliage. Swirling, curly, filigreed leaves are draped like finely cut lace along vigorous firm woody stems. Not intrusive and tight-set, this low mounding shrubby perennial can take it hot but not humid, needs well drained soil, makes a good winter statement and occasionally yields cute, little yellow buttons on downy white flower spikes.
Blooms August.
Size: 8"–12" high x 2' 0" wide. 4/5
Artemisia versicolor 'Sea Foam' (P-1507)
SOLD OUT!
Email me when this plant is available
Saturday Strolls & Plant Chats 2018!
Saturdays at 2 p.m. July 14th and 28th, August 18th, and September 15th. Stroll with Horticulturalist Deborah Whigham, sip iced tea, nibble on tasty snacks & take home helpful gardening tips & tricks!
Current Staff's Favorite Plant